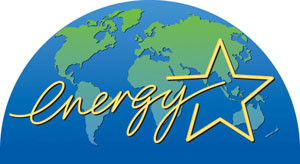 Recently the Department of Energy established regional standards for air conditioners and furnaces and tightened national standards for heat pumps in order to increase homeowner energy efficiency across the nation.  These energy efficiency standards on AC units, furnaces and heat pumps are a huge boost to consumers because they should save homeowners billions of dollars in energy costs. As somewhat of a shock, the standards are backed by all three of the HVAC industry, consumer advocates and environmental groups. Put together, these groups are notorious for disagreements and bickering to the point where there are very few standards passed in the industry.
The standards are set due to the fact that the northern and southern parts of the U.S. have differing climates. Although this isn't news to anyone, standards are finally in place for the HVAC industry. Executive Director of the Appliance Standards Awareness, Andrew deLaski said, "Differing climates such as Minneapolis and Miami need different furnace and AC standards. Until now, we've had one size fits all national standards. These new, regional standards are a major breakthrough that will benefit consumers and the environment."
When the new standards take effect, a new air conditioner in the South will use about 40% less energy and a new furnace in the North will use about 20% less energy than before the standards were set. The standards will also reduce the peak electric demand by decreasing cooling energy use on summer days thus reducing demand on the grid and the amount of emissions from power plants. The Department of Energy believes the air condition and heat pump standards will save 156 billion kilowatt hours over 30 years with a cost savings of $4.2 billion and the new furnace standards will save 31 billion therms with a cost savings of $14.5 billion!
This is definitely great news for the HVAC industry and for consumers. There is a direct benefit to cost savings, energy efficiency and environmental responsibility and is a standard we firmly support. Let us know what you think about the new standards.